Colloquium with film makers, 17 October
Colloquium about the applications of virtual reality in the film industry.
17.10.2017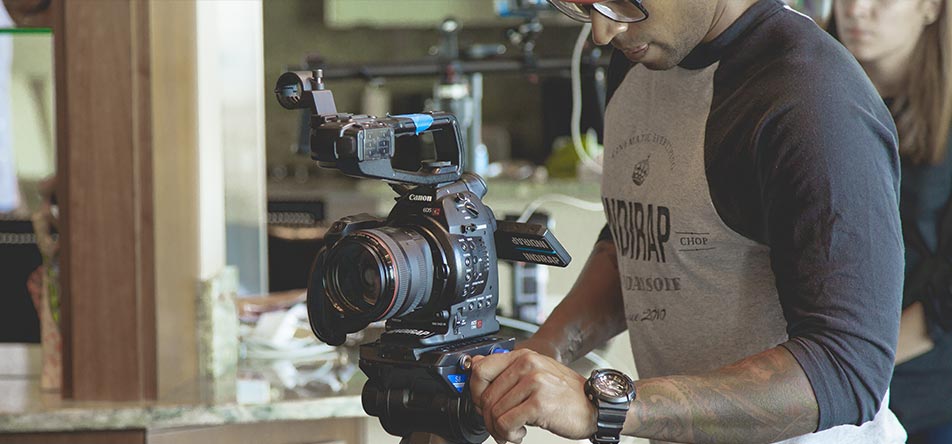 On 17 October 2017 the Association for Virtual and Augmented Reality held the Colloquium about the applications of virtual reality in the film industry.
On the day of our launch we began our work with a meeting of experts from the film and VR industries. Ten interesting panelists tried to answer the questions: What can contributions can VR bring to film? In what direction can VR technology in the film industry evolve? In which part of the film industry has VR the biggest potential? See for yourself if the debate was benefitial.
We asked a few panel participants whether such debates make sense Ondřej Moravec: "Meetings like these are very important for film festivals. Not only to get a sense of where VR is evolving but also for the promotion of specific applications of VR. I hope that the association will motivate other film festivals to incorporate VR into their dramaturgy." and Jarda Stehlík: "For me it was interesting to meet such a wide range of people who work with VR in film on a regular basis. I believe it is a good start for further meetings where we could discuss specific examples of good use of VR in film."
You can watch a recording of the whole event HERE.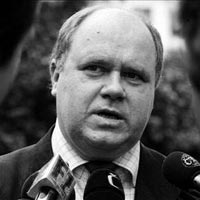 The event was hosted by the honorable dissident from Brno, former ambassador in Bulgaria and a long-time Chairman of the Council for Radio and Television Broadcasting Petr Pospíchal.
Petr Pospíchal is currently the Chairman of the Association for Virtual and Augmented Reality board.
Panelists
Jan Šedivý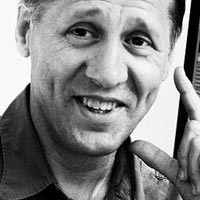 Jan Šedivý worked at IBM for many years. He is a holder of a couple patents here and abroad and works on voice recognition technologies. After his experiences abroad he returned to CVUT in Prague and founded the eClub CVUT (www.eclubprague.com) where he works with artificial intelligence.
Mistr Šedivý will talk about the possibilities of interaction in films.
Jan Buriánek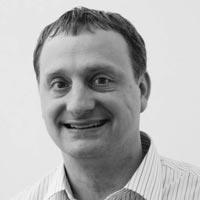 Ing. Jan Buriánek is a conzultant and specialist in image recognition technology. Jan Buriánek is also the author of many scientific publications aimed at advanced image recognition and he wrote more than 200 articles for popular science magazines (PiXEL, CHIP, Computer World, PC Tunning, etc.). He is a member of IEEE and ACM. He is also an external lecturer of computer graphics and interactive technologies at CVUT FIT and CVUT FEL. Currently he works for AV Media, a.s. as a 3D projects specialist.
Ondřej Moravec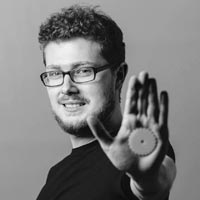 Ondřej Moravec, programme director of the festival One World, was the first one in the Czech republic to use VR technology at a festival: "A boom of virtual reality projects began two years ago and since then major world film festivals joined in. In the Czech republic no one was really interested in them so we decided to bring this dynamically developing phenomenon to our audience."
Jindřich Skeldal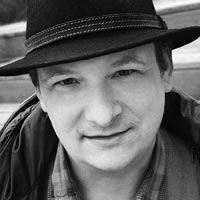 Jindřich Skeldal is the founder of the Czech studio Napoleon Games. In 1998 he created the legendary RPG Gates of Skeldal. :-)
Currently he works ar www.misterine.cz where he created Theatre VR.
Marta Švecova Lamperova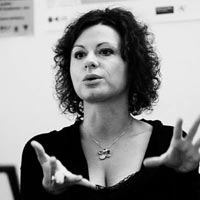 Marta Švecova Lamperova, director of the film production department at FAMU, worked in Berlin as a head of sales department at MDC Int. after graduating FAMU. Since 2008 she managed Film Europe. She is lecturing for a lot of organizations and education programs, i.e. European Producers Club, Train East, Screen Leaders. She also works as programme consultant at film festivals in Eastern Europe.
Jakub Pinkava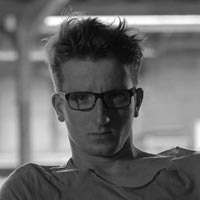 Jakub Pinkava is a film producer interested in spherical and interactive production, particularly its development and distribution.
He thinks that the most important part about 360° videos is choosing the right content while taking in consideration the possibilities and limitations of the technology.